Car maintenance is a must, yet according to the Car Care Council, up to 85% of cars on the road are in need of repairs. To make matters worse, over 5% of all motor vehicle accidents are caused by neglectful car owners. We know keeping up with car maintenance can be tedious and quite pricey, but pinching pennies in the short run will eventually lead to expensive repair bills in the long run. As you make your list of 2019 resolutions, be sure to consider how to best take care of your vehicle.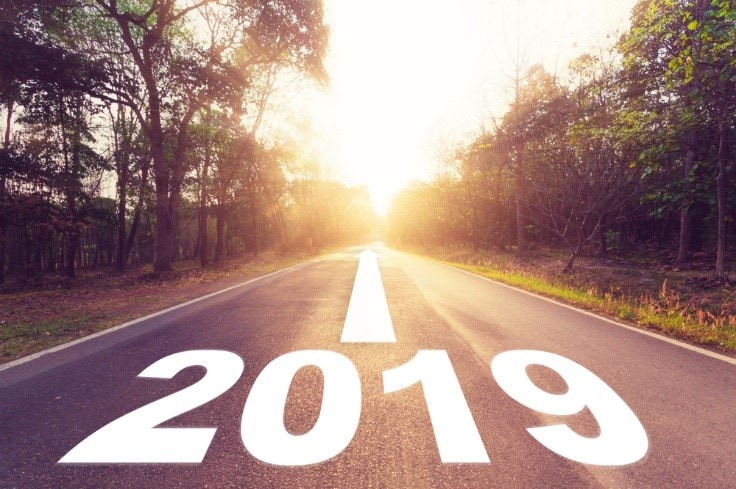 Here are 7 surefire New Year Resolutions to keep your car in shape for 2019.
Resolution 1: Watch Your Engine Warning Lights
Make your car's engine warning lights your best friend in the new year. This is your vehicle's way of warning you about potential problems. Once you identify what the problem is, be sure to get that specific car part inspected by a qualified mechanic as soon as possible. If you need a car inspection in Miami, FL, visit your Braman used car dealer.
Resolution 2: Change Vital Fluids Regularly
Getting your coolant, brake fluid, transmission fluid, power steering fluid, and oil changed and inspected regularly will result in a healthier and safer vehicle. Regular oil changes and coolant flushes keep engine parts clean and prevent overheating, which can help your car last well into its teens. Make an oil change appointment at Braman Off Lease for prompt service.
Resolution 3: Keep Your Tires Properly Inflated
Improperly inflated tires not only cause your tire tread to wear and tear faster, but they also cause your gas mileage to deteriorate. Since tire pressure fluctuates when the temperature changes, be sure to regularly check your tire PSI each season. Also, consider getting a tire rotation; this will reduce your tire tread from wearing down unevenly, ultimately lengthening their lifespan.
Resolution 4: Get Junk Out of Your Trunk
Excess weight puts pressure on your engine, suspension and braking system. In the long run, this can cause premature breakdown of car parts and components. Take some time to go through your car's interior and remove unnecessary items from your trunk or cargo area that could be making your car heavier.
Resolution 5: Wash Your Car Frequently
Cleaning your car inside and out will help preserve its quality. Also, when it comes to trading in your car, you're far more likely to get a good trade-in value when it looks and feels new. If you'd like to estimate your current vehicle's trade-in value in Miami, simply fill out and submit our online form.
Resolution 6: Avoid Aggressive Driving
One of the best ways to avoid prematurely losing your vehicle to the effects of old age is by driving more cautiously. Practice defensive driving by actively monitoring the flow of traffic and anticipating when and how to brake. This will help you avoid aggressive braking. Also, be sure to give yourself extra travel time to prevent the urge to speed. When you rapidly accelerate, more pressure is placed on your engine, which over time can lower your gas mileage, as well.
Resolution 7: Find A Miami Service Center You Can Trust
Finding an honest mechanic in Miami may not seem easy, but once you do, don't let go!
Don't let past bad experiences with subpar auto service companies prevent you from keeping your car in good shape next year. Bring your ride into Braman Off Lease for your New Year vehicle tune-up. Our factory-trained and certified car service technicians will ensure your vehicle is ready for 2019—and many more years to come.
Contact us at (844) 633-2100 or swing by our used car dealership in Miami at 1930 NE 2nd Ave to receive quality auto service, maintenance, and repairs. Happy (and safe) travels!
Sources:
https://www.baautocare.com/car-repair-education-and-info-blog/bid/35894/85-of-cars-need-repair-or-preventive-maintenance