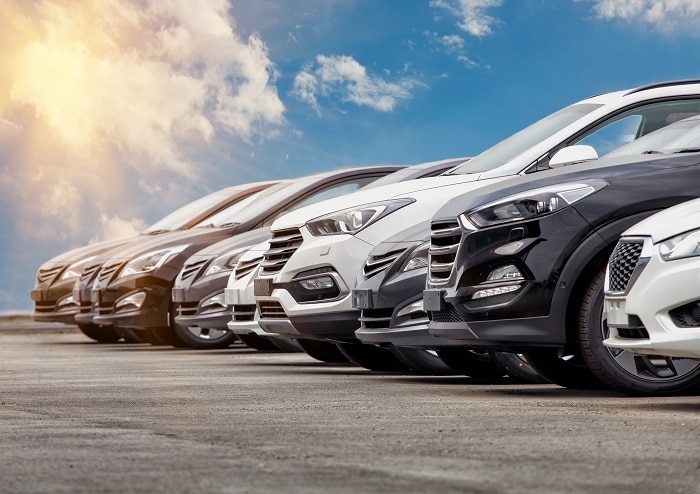 Purchasing a car, no matter if it's brand-spanking new or used, is often a stressful undertaking. But by performing quality research, keeping an open mind, and working with an honest used car dealer, you can choose the right pre-owned vehicle that fits your personality, needs, and most importantly, your budget. Avoid the anxiety attack by reviewing these benefits of buying a used car from a reputable pre-owned dealership like Braman Off Lease.
Lower Prices
When you're forced to stick to a strict budget, used cars are where it's at. Savvy and thrifty shoppers understand this, as approximately 40 million pre-owned vehicles are sold each year, more than double that of new-car sales. With available used car specials at your chosen dealership, prices for specific may even be below fair market value. An affordable used car is the obvious way to go, especially if you expect to use your trade-in cash as a down payment. (Use our trade-in value calculator to find yours.)
Tons of Choices
Should you decide to buy or finance a used car, you'll come to realize that variety is the spice of life.
Need a cheap used car for school? What about a reliable used minivan with all the safety tech and bells and whistles? Would you prefer a certified pre-owned vehicle with an extended warranty? Either way, you can shop multiple brands without leaving the used dealership lot! Literally tens of millions of used cars are available for sale, with everything from late-model CPO vehicles to used trucks with over 100,000 miles being offered at your nearest used car lot.
Choosing a pre-owned vehicle also allows you to be picky with preferred features that may cost arms and legs in newer models. Heated leather seats, for instance, are pricey add-ons when you purchase or finance a new vehicle; a used or certified pre-owned car with heated seats may only add a few hundred dollars onto the sticker tag.
If this sounds like you, a used car may be your best option.
Great Investment
As you already know, a vehicle's value decreases immediately after purchase—by as much as 20%, depending on the brand and model. The good news is that its value stabilizes in the years following. With used cars, that new-car depreciation has already been taken into consideration, so you get a better value in the long run and less to worry about in terms of building positive equity.
Cheaper to Insure & Register
When you buy a new car, you sometimes forget about how much it costs to insure it and register plates. Depending on the model and your state, that car may cost you an extra $200 per month just to own! With a used car, you can expect to pay far less for auto insurance and registration. This is just one main reason why the "used car vs. new car" debate has swung in favor of "used."
Dependability
Unlike used cars from decades past, today's pre-owned vehicles are built to last. Stringent manufacturer standards and federal laws have birthed a new generation of quality vehicles that can last for more than ten years without the need for complex repairs. With proper maintenance and safe driving habits, even older pre-owned cars should be seeing roadways well into the 100,000-mile mark.
Cheaper Repairs
Although a used car is more likely to need repairs over a 5-year period of ownership, the costs of those repairs are typically lower than comparable repairs on a newer vehicle. Genuine car parts for used vehicles are cheaper, mostly because of availability. Components in older pre-owned vehicles are sometimes less complex, too, meaning labor costs are lower and no specialty repair service is required.
Shop & Save At Our Miami Used Car Lot
As you search for the best-used car money can buy in Miami, we invite you to check out our incredible selection at Braman Off Lease. Our sales team will assist you in finding the ideal pre-owned vehicle for you, whether that's a late-model used BMW or a car priced under $10,000. Start by submitting your used car loan application, then contact our used car dealership in Miami, FL, at (844) 633-2100.
Sources:
https://www.edmunds.com/industry-center/data/used-car-market-quarterly-report.html